Pleasant scent
Out of my $150 purchase which was discounted by 30% this is the only thing I could honestly say I liked. I had been waiting to try these products for a few years. I absolutely love the smell of Oud. I was excited to finally make the purchase. Unfortunately the quality I would expect for such an expense was missing.
classic
The amber is warm and comforting and the musk is invigorating. This is a classic scent.
Smoky and Sweet (Amber & Oud)
The Amber & Oud oil is smoky and sweet. I would say a little on the sweeter side, but after it's been on my skin for a while, it's more smoky, which I like a lot. Great product. I also got the Oud Blend oil and that one is excellent too.
Beautiful and very concentrated
An intimate blend I mixed with a lotion bottle to extend and still have 2/3 bottle left.
Beautify Scent
What a beautiful scent! I am very satisfied with the product. I was originally going to gift this, but decided to keep it for myself.
Not the same
I purchased this same blend back in 2018 and still have some left. When I compared the two I noticed this new blend is not as potent as the older blend and is a bit lighter as well. Still smells great though. I'd definitely recommend
Wasn't that impressed
Was expecting something better...This was an average incense...wished I had not this much now.
Don't think I will be buying from this company anytime soon
Soothing
Woody, herby and not not too sweet. Exactly what I hoped it would be when I imagined being in Japan, sitting in and old dojo made of wood, facing a seated calm master in a traditional robe.
Soothing, calm yet lively, with a hint of stylishness.
Med. grade Frankincense !
Masha'Allah really liked the quality!
Wonderful Service
I am so glad my daughter told me about this company. I have
had wonderful service and enjoy my incense. Thank you so much.
Wild Rose Blend
I love this blend. I bought the Wild Rose Blend when it was first released not knowing much about it. I was confident that the blend would not disappoint as I have purchased many items from Oudimentary dating back to 2016. As expected the Wild Rose Blend exceeded my expectations and has been a pleasant addition to our household enjoyed by family and friends. I recommend you try this blend, you will not be disappointed.
Meh….
Scent is delightful but not worth the extraordinary retail price.
Amazingly Complex
This unique blend is perfect to set the vibe. It slowly sets into the room, changing as the various components burn and develop into a robust concoction that will have you sniffing the air to take in as much as you can. Was skeptical while burning initially but was blown away by the time it set into the room.
heavenly rose
my fiance absolutely loves the rose scent! we burn it on my electric heater at 180 to enjoy the rose then crank it to 250 to fully enjoy the woods. would buy it by the barrel if I could.
Absolutely amazing
Was hesitant to order but couldn't resist. Very thankful I did. This stuff is just amazing! A must have if you love rose. Perfectly blended. Powerfully filled up the room and enjoyed the scent for hours. The frankincense contributes the perfect element and the patchouli really brings it all together. Will likely buy a backup
No scent
No scent after burning. I am still open to trying some of the other products however
Fine ground
Disappointed as I wasnt aware the Oud was going to be ground so fine. I thought it was going to be Oud pieces.
Wicked chips
Wicked chips - nevermind that they are gyrinops - at a price which let's you put them straight to the coal guilt free. Great for personal fumigation...and fumigating a room as they retain a nice clean scent profile even when burnt. Other chips reserved for Mon Koh sometimes can smell heavyily burnt and acrid but not these. On mica they smell grassy and earthy with cocoa powder nuances, they have a smooth and creamy scent like sandalwood. When fumigated they leave a rich and nutty scent, clean in profile, less like camp fire and more like and combo of smoked oud, coffee, and chocolate. Rich, deep and surprisingly light, they are so great for layering with oudimentary's oud oils.
Pleasant Smell
The East Indonesian oud wood is very pleasant to smell. This is one of the first oud woods I've purchased, and I couldn't be happier with the smell it leaves.
Oud blend
Very interesting, quite an animalistic smell at first, them the floral notes come through. A 'smooth' blend.
Thanks for the Koyoto sample - very special - light subtle notes.
Select cambodi
I'm a person who loves and have more than twenty years experience using them. This one is one of their best and this is my third time ordering it. It lasts on human skin for twenty four hours and clothing for couple day.
Let's keep this our secret
Oudimentary sources quality oud oils, and Select Cambodia is no exception. I just don't want others to know about it because I need it all for myself.
Different than I expected
Subhanallah, reading the reviews makes it seem as though we are all describing different ouds! This Cambodi was different than what I had bought in Malaysia and continue to search for, which was much sweeter and smokier than this. On my skin, this has a very dark, woody smell. I, personally, would not use musk or tobacco in describing its profile, even after it has settled down- perhaps my sniffer is not refined enough... It also did not last as long as most ouds I have used in the past. It doesn't work for me, unfortunately, so I had to return it (and they were gracious enough to accept it)- despite the high cost of doing so. That being said, if you do prefer an antique wood smell, you may really enjoy it.
PS- my skin really changes the scent profile of any perfume I wear, so what I say may not be true for everyone.
Fantastic
This was my first foray into burning raw oud, and I couldn't be more pleased. It's been quite the journey discovering the distinct fragrances of each type of wood included in the sampler. I'll definitely be purchasing more of my favorites (along with some oils) very soon!
Nice
I know Oud since childhood through my mother who regularly burn Oud in the living room and kitchen. A friend of my recommended me Oudimentary, and now I'm a fan Al hamdoelilah 🤲
Disappointed
First the picture is deceiving. It would imply there are several pieces per type. Some bags only had one piece. There was no instruction how to use. The bark scent was not pleasant
Thanks for your feedback Susan. We will be including 'how to' cards in future orders for new customers. There is also a how to burn section and video on our site that gives you a step by step. The wood is weighed to 1 gram and the size and pieces are relative to the size and depth of wood.Lastly we are sorry to hear you are disappointed. Please let us know if we can help. - Oudimentary Team
I'm kind of obsessed now
I've never burned raw oud before so the sampler was absolutely perfect for me. It's been so interesting and unexpected to see the types I liked best. The variety and quality was incredible. So happy with Oudimentary, already placed a second order.
Amazing
I am amazed at how generous oudimentary is with the samples so many different kinds of oud to try. My home is filled with the scent of oud. I love it!
What is Oud?
Oud is a raw, natural, wood incense that hails from Asia. ​Oud can be burned in raw wood form or applied as a fragrance in oil form.
Learn More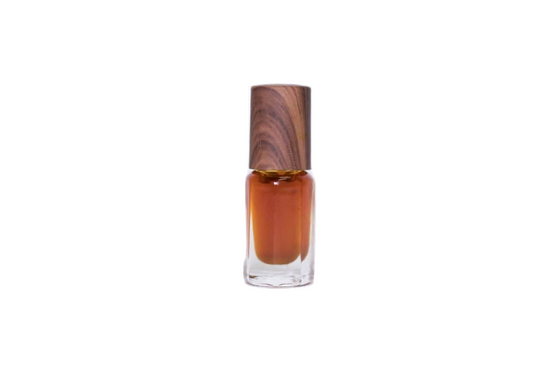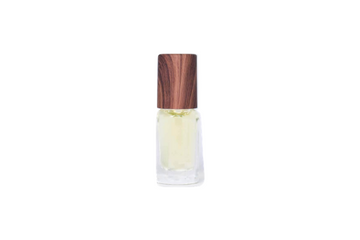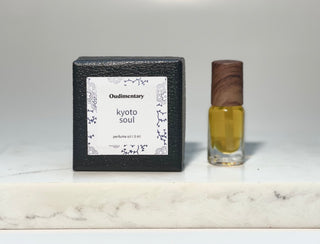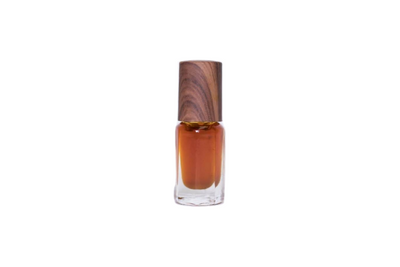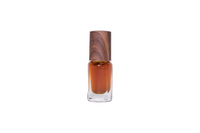 Oud for begginers
Fragrance Blends
Our fragrance blends are a nice starting point for those interested in experimenting with oud oils, as they offers simple oud notes for an affordable price.
Shop Amber & Oud
Shop Ambre D'hiver
Tutorial Videos
THE BURN
THE OIL
How to select and apply oud oil
THE DRINK